Injectable Filler Treatments
Solihull Medical Cosmetic Clinic offers a wide range of injectable fillers, which are generally safe and semi-permeable with few long term complications. Dr Sagoo has been trained in advanced injectable filler treatments; having carried out hundreds of them over the last seven years. He is recognised by Mertz Aesthetics pharmaceutical (manufacturer of the world's leading injectable filler) as one of the experienced advanced injectable filler doctors in the UK.
Dr Sagoo has a vast experience of facial contouring. As many clients prefer to have only experienced doctor administered filler treatments and not be treated by a nurse, Dr Sagoo treats and reviews all his clients himself.
Short lasting fillers – up to 12months
Hyaluronic acid is a substance which occurs naturally within the body and skin. It holds water in the skin to create volume. After about the age of twenty-five, the body slows down its production of hyaluronic acid and water is lost from the skin. This leads to volume loss within the skin, which can then cause facial lines, folds and wrinkles. A non-animal based stabilised hyaluronic acid filler can be administered by injection under the folds and wrinkles, where it joins forces with the body's own hyaluronic acid to hold more water in the skin; this may create volume and lift up the wrinkle. i.e. act as a 'filler'.
There are several forms of hyaluronic acid fillers, with different properties. There is one which may help with fine lines and wrinkles (around mouth areas), one which may help with laugh lines and enhancing lips, and another which may help with very deep lines and for facial augmentation. For wrinkle treatment, no anaesthetic is required, but when enhancing the lips an anaesthetic in the form of a nerve block is required. After receiving the filler there will be slight swelling, redness and bruising, which generally subsides after a few days. Hyaluronic acid filler usually lasts between six and twelve months for wrinkles, although around the lips it will usually only last up to six months.
Dr Sagoo has trained in advanced techniques of injecting these fillers for facial contouring and augmentation. These products should be administered by a trained doctor only.
Benefits of hyaluronic acid fillers
These injectable fillers may help with adding volume to the lips or the face.
A long history of safety and success.
No allergy testing necessary.
Natural, long-lasting, but not permanent.
May help to restore volume and fullness instantly.
May smooth wrinkles and folds.
May provide luscious lips.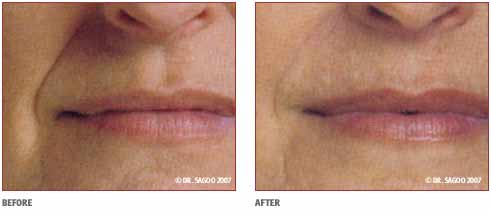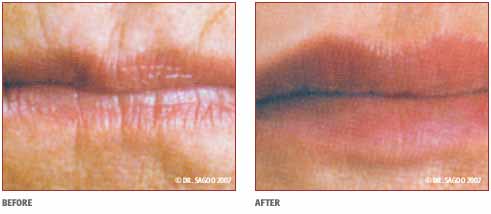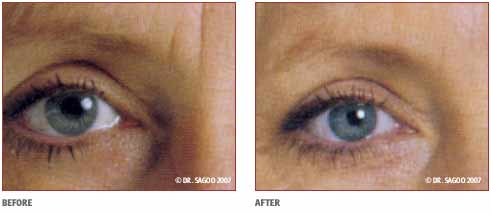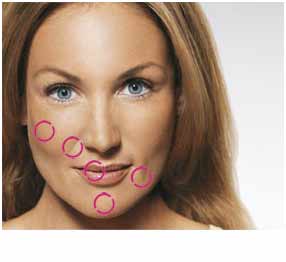 Another type of hyaluronic acid filler is injected deeper into the skin, where it may help to achieve smooth contours and allow individual shaping. This may be indicated for:
Smile lines – These lines, also known as Nasolabial folds, go down from the edge of the nose to the corners of the mouth.
Chin folds – Mentolabial folds.
Mouth-to-chin lines – The lines that go from the corners of the mouth to the chin and jawline. These so-called Marionette lines may give you a sad and tired expression.
Accentuation of the eyebrows, volume enhancement for cheeks, chin, lips and bridge of the nose.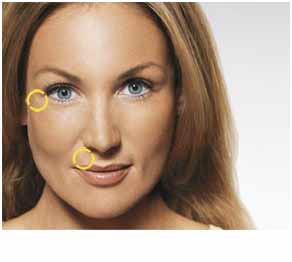 Other types of hyaluronic acid fillers may be good for:
Periorbital folds or "crow's feet", also referred to as Periorbital lines
Smoker's lines – so-called because they are formed as the result of pointing the lips to draw on a cigarette or to kiss, for example.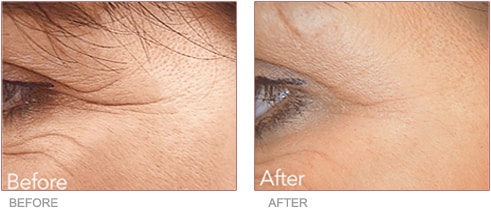 Patients with the following conditions may benefit from a hyaluronic acid filler:
Frown lines – also known as Glabellar lines.
Smile lines – these lines, also known as nasolabial folds, go down from the edge of the nose to the corners of the mouth.
Chin folds -Mentolabial folds.
Mouth-to-chin lines – the lines that go from the corners of the mouth to the chin and jawline. The so-called Marionette lines may give you a sad and tired expression.
Earlobes.
Lips and philtrum, which is the area between the nose and the upper lip.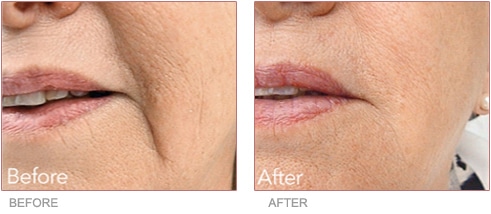 Hydroxyapatite fillers
There is also a new type of injectable product that may help with facial lines and wrinkles, restoring volume in and around the cheeks and providing lip definition.
It contains hydroxyapatite, a compound that is naturally found in the bones of the body and is non-animal based, meaning it is extremely unlikely to cause an allergic reaction. It may give more volume than other fillers because it has a matrix that acts like 'scaffolding' to hold up the skin.
Its main advantage is that it may last up to two years, and can be used to treat jowls, nose reshaping, chin definition as well as fine lines and wrinkles. It is not used to volumise lips. Dr Sagoo administers the product and will review after each treatment.
Like with all injectable fillers, swelling or redness can occur with mild bruising, which is usually temporary and almost always resolves completely.
Dr Sagoo is trained to carry out a whole range of injectable fillers for lip enhancements and facial augmentation. As there are over 50 different types of injectable fillers available, Dr Sagoo will discuss the appropriate one at the initial consultation.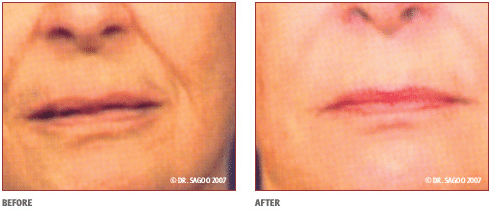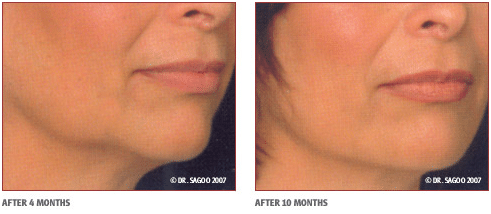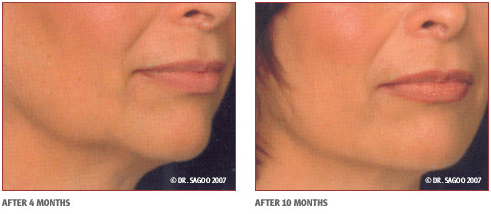 To arrange your consultation, please contact us online or phone the clinic on: 03300 417 494.