The VS 3D – Full Face Lift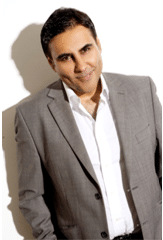 Some people do not want to have multiple treatments over several sessions to address their facial concerns and less want to have invasive surgery under the knife.
Incorporating the techniques of facial and neck liposuction and skin tightening with restoring volume loss in the face which leads to deep folds and sunken cheeks and the benefits of CO2 laser skin resurfacing, Dr Sagoo has developed the exclusive "VS 3D Full Face Lift" package to address all aspects of improving facial contour, texture volume and skin laxity.
This exclusive package, over 2 sessions, incorporates:
FaceTite/Neck Tite liposuction and tightening, which may address fatty deposits and skin laxity.
Laser CO2 resurfacing, which may dramatically improve texture, sun damage and rejuvenate skin with collagen stimulation and skin tightening.
Injectable filler, which may restore volume loss in mid to lower face cheeks and nose to mouth lines.
Muscle relaxing injections to the upper face, which may offer frown and eyebrow wrinkle improvement.
For many patients, the result is a natural-looking facelift in 2 sessions, with no need for invasive surgery or the visible scarring or the pain and discomfort that goes along with it. You may look naturally fresher and rejuvenated.
There is a downtime of a few days to recover; however, the longer-term results may be a natural-looking improved enhancement.
Results
There may be a considerable volume restoration, improvement in skin texture as well as skin tightening and facial contouring. Lines and wrinkles may be improved, with sun damage pigmentation often improved dramatically. The neck and jawline may be improved, giving a more youthful overall appearance. The overall effects often look natural, without any surgical knife.
The VS 3D full facelift is a natural alternative to the surgical facelift with less downtime and no knife!
Recovery time
The liposuction and neck, face tightening recovery time is about three days. The laser resurfacing recovery is about five days downtime, and there may be some redness and swelling during the healing process. The fillers can cause minimal bruising and swelling, which can usually be concealed with makeup.
"The Cosmetic doctor is like an artist painting a picture" -Dr. Victor Sagoo
| | |
| --- | --- |
| | Loose neck /face = Face/Neck Tite. |
| | |
| | Volume loss mid-face = Injectable filler. |
| | |
| | Poor texture skin= CO2 skin resurfacing. |
| | |
| | Frown/forehead lines upper face = muscle relaxing injections. |
By incorporating all four treatments over two sessions, Dr Sagoo can offer the "Full VS 3D- Face Lift" which is exclusive only to Solihull Medical Cosmetic Clinic.
As one of the first doctors in the Midlands to offer BodyTite Dr Sagoo has treated many clients with impressive results. Constantly updating and refining using the latest techniques and now offering Neck Tite, Face Tite, CelluTite and ArmTite, Dr Sagoo can now offer a complete set of body and face contouring treatments to help address loose skin and fat changes which can affect our confidence.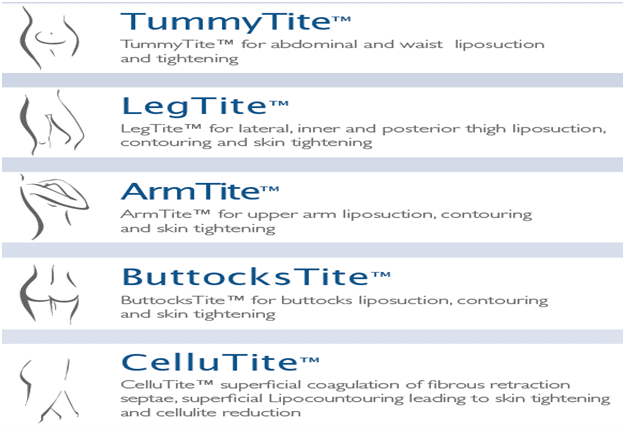 For a full and in-depth consultation with Dr Sagoo for the above procedures, please call us on 03300 417 494.