BodyTite on Arms: ArmTite Liposuction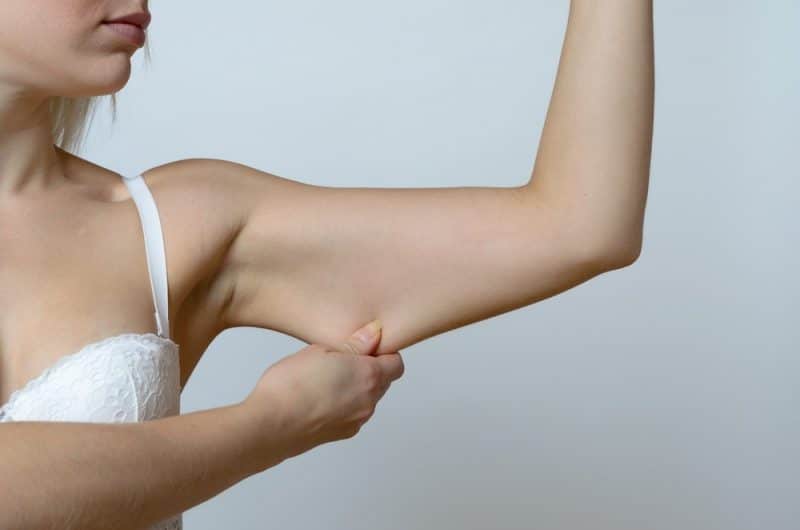 ArmTite Liposuction can be an essential treatment when you are unhappy with the condition of your arms. Flabby arms can occur due to various factors such as age-related hormonal changes, weight fluctuations, reduced physical activity and gravitational pull. Dr Sagoo may be able to help with this aesthetic concern with BodyTite™ on arms (ArmTite Liposuction). Using this advanced liposuction device from Invasix, we can help to reduce unwanted fat and sagging skin, which may provide you with smoother, better-shaped arms.
We specialize in providing arm liposuction procedure using this superior technology that utilizes patented RFAL (Radiofrequency Assisted Liposuction) technology. The device is designed to melt and remove fat and tighten the skin simultaneously.
After administering a local anaesthetic, the plastic surgeon will insert BodyTite's radiofrequency probe through small incisions made on the skin of the upper arms. The RF energy is targeted to gently liquefy fat cells so that they can be easily removed via a cannula. With its ability to safely and precisely heat the soft tissue that is being contoured, BodyTite™ on arms may also provide superior skin tightening effects.
Highlights of ArmTite Liposuction
As upper arm liposuction surgery is a minimally-invasive procedure, patients stay relaxed and awake when it is being performed. The benefits of treatment with this outpatient procedure may include:
Recontouring effects may be immediately visible.
Generally minimal bruising, swelling and pain.
Short downtime and quick recovery for most patients.
Safe treatment.
Personalized care.
Dedicated follow-up.
ArmTite Liposuction takes just 90 minutes and patients usually return to routine activities soon after the procedure.
Before and after images