Non-Surgical Nose Reshaping
At Solihull Medical Cosmetic Clinic, we offer non-surgical nose reshaping, an ideal way to redefine the profile of your face without permanently committing to a big change. Through the use of injectable fillers, we can help you to achieve your dream nose.
The injectable fillers in the hands of an experienced doctor are almost like a sculptor intricately injecting into the areas needed to create your ideal nose shape.
Have you found yourself unhappy with the shape or size of your nose? Are you looking to achieve that desirable "ski-slope" nose? Our non-surgical nose reshaping option gives you the ability to reshape and structure the nose without having to go under the knife. This is oftentimes what is commonly off-putting for most people for any cosmetic treatment.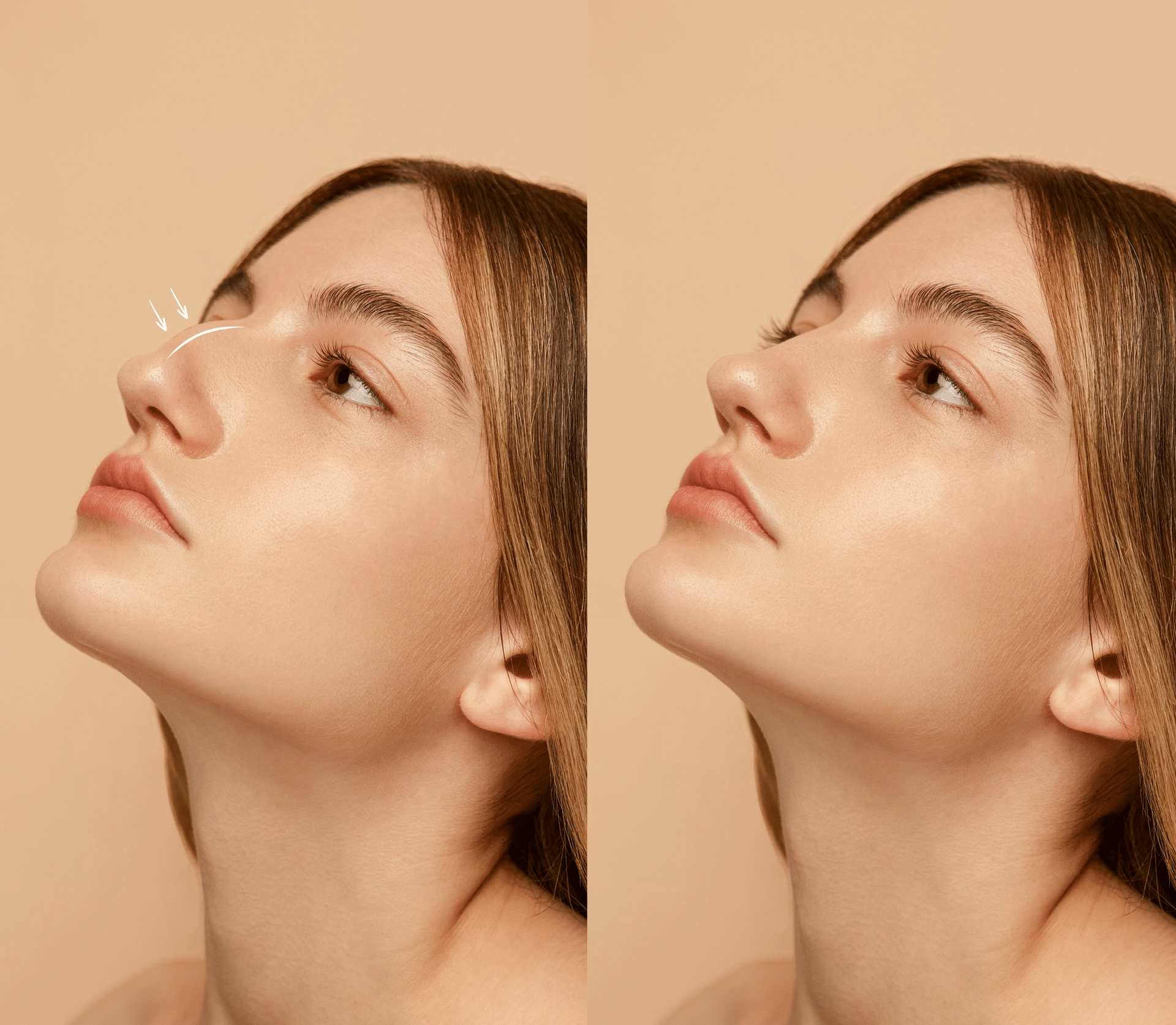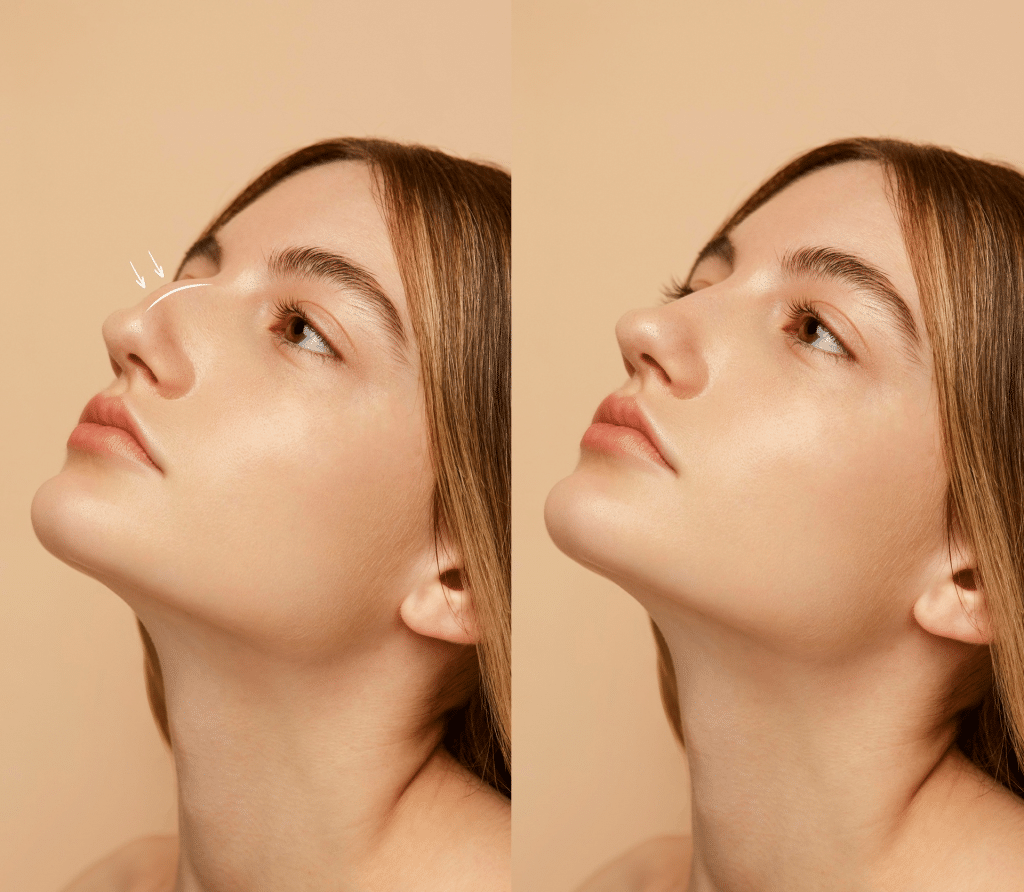 What is Non-Surgical Nose Reshaping?
Non-surgical nose reshaping, otherwise known as a non-surgical rhinoplasty or liquid rhinoplasty, is a cosmetic treatment that alters the shape or appearance of your nose without the need for surgery.
Unlike traditional rhinoplasty, which requires incisions and surgical restructuring of the nasal framework, non-surgical nose reshaping uses injectable fillers or other non-invasive techniques to achieve your desired changes.
We can assess your nasal anatomy, discuss your goals, and determine whether you are a suitable candidate for our non-surgical procedures.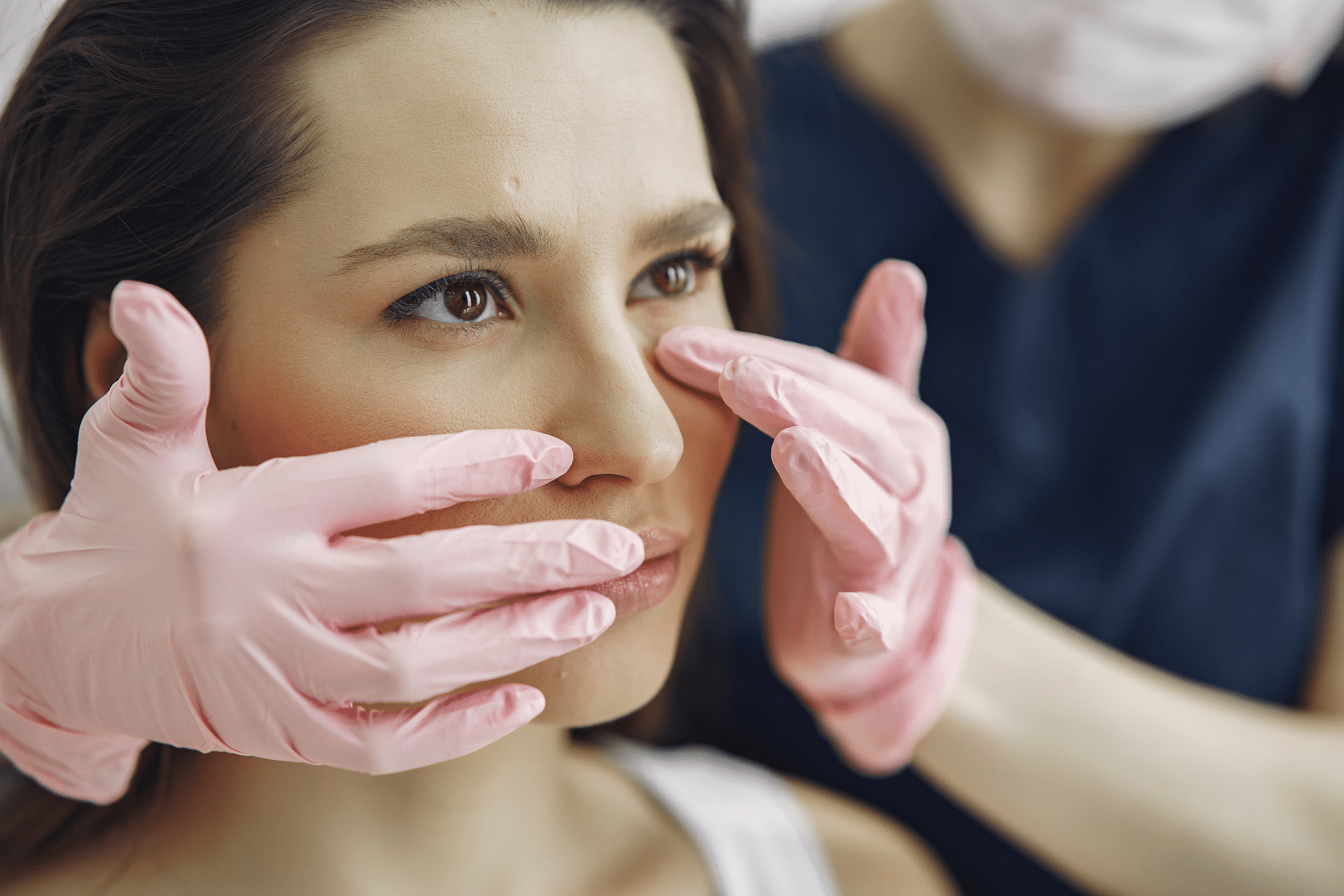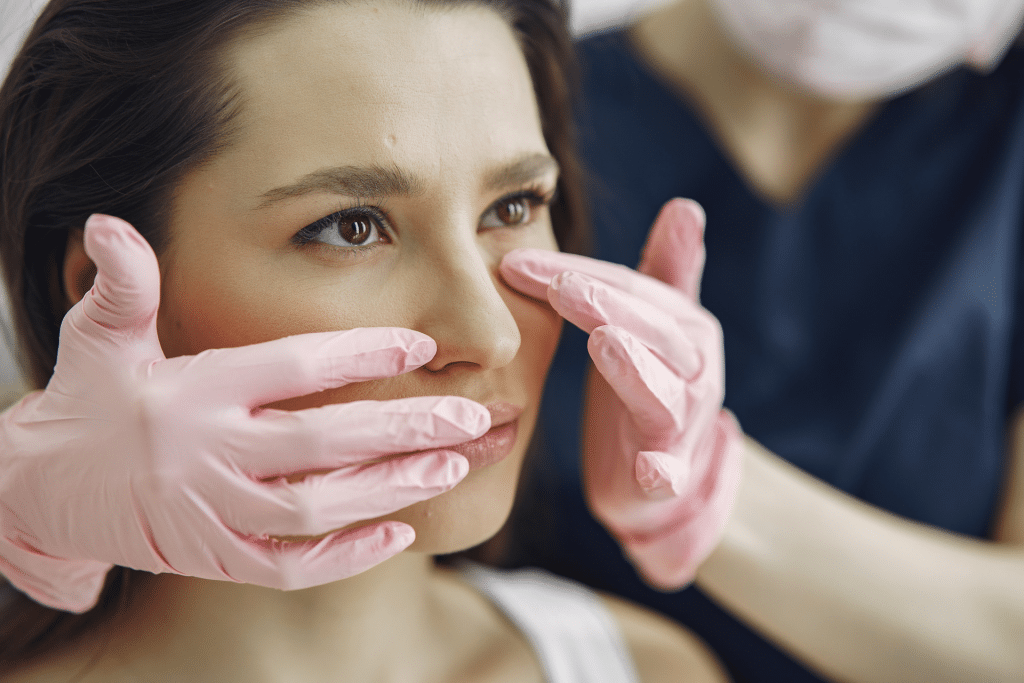 What are the Benefits of Non-Surgical Nose Reshaping?
Non-surgical nose reshaping offers several benefits over traditional surgical rhinoplasty.
First: It is a minimally invasive procedure that requires little to no downtime.
Second: The results are immediately visible.
Third: The procedure can address a variety of aesthetic concerns, such as a crooked nose, a dorsal hump, a droopy tip, or asymmetry.
Fourth: It is also fully reversible, as the effects of the fillers can be dissolved if desired.
Does it Have Any Limitations?
It is important to note that our non-surgical nose reshaping procedures does have its limitations. This procedure is suitable for individuals who have minor cosmetic concerns and wish to make subtle changes to the shape of their nose.
It cannot correct functional issues like breathing problems or significantly alter the size of the nose. In cases where significant changes are desired or functional improvements are needed, we will discuss your options with you and advise you on the best route for you to achieve your goals.
How Does a Non-Surgical Reshaping Work?
This quick and safe procedure uses a dermal filler that is precisely conducted to subtly reshape and contour any imperfection with the patient's nose. This non-surgical nose reshaping treatment is highly effective when treating:
Bumps on the bridge of the nose.
Cartilage irregularities.
Crooked bridge or line of the nose.
Non-surgical nose reshaping typically involves the injection of dermal fillers into specific, pre-determined, areas of the nose. The filler is carefully injected to add volume, fill in depressions, smooth out irregularities, or reshape the contours of the nose.
This procedure is usually quite a quick process and you will be under the care and supervision of Dr Sagoo. Dr Sagoo is an expert in his field and has carried out many non-surgical nose reshaping procedures, which require great skill to achieve great results.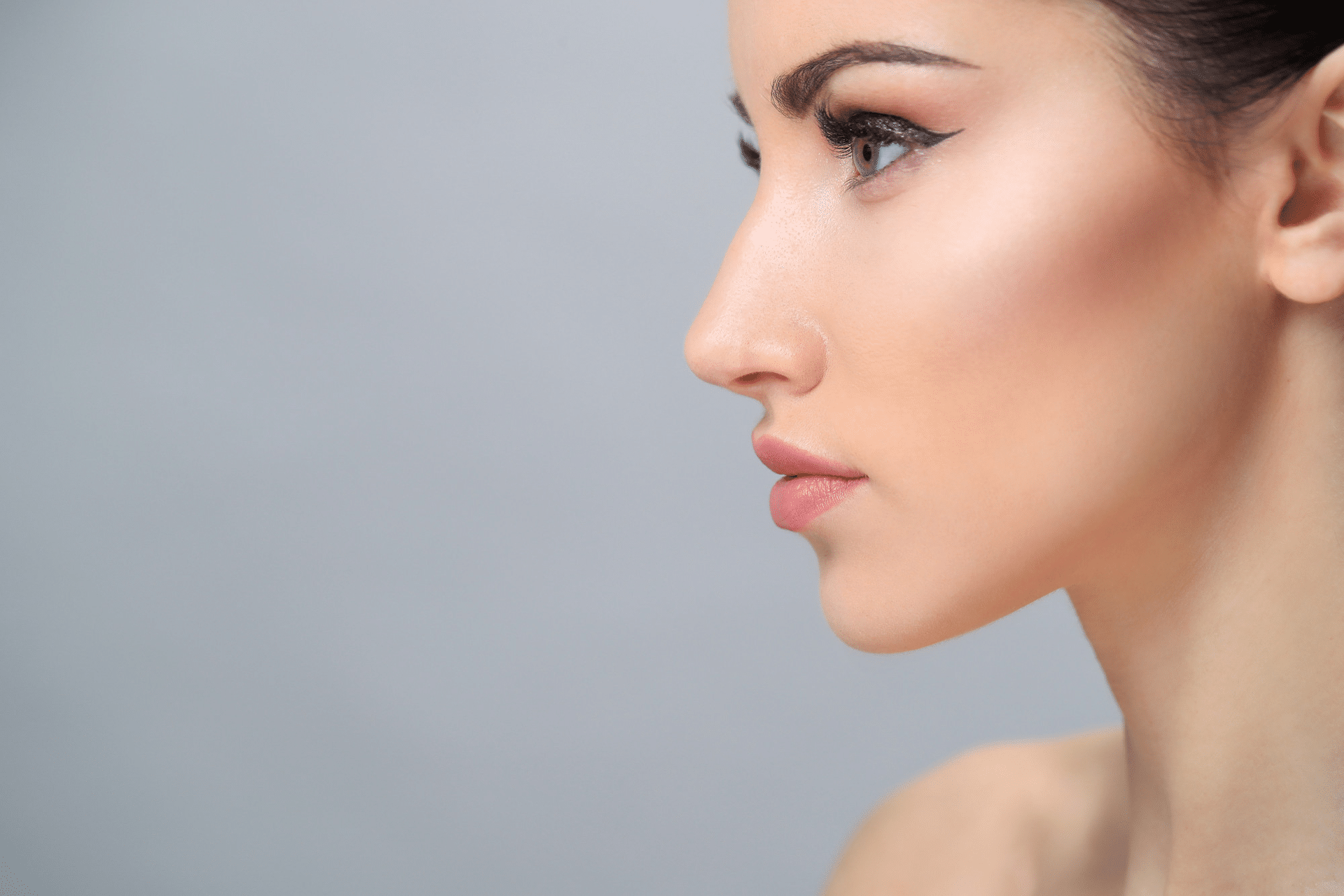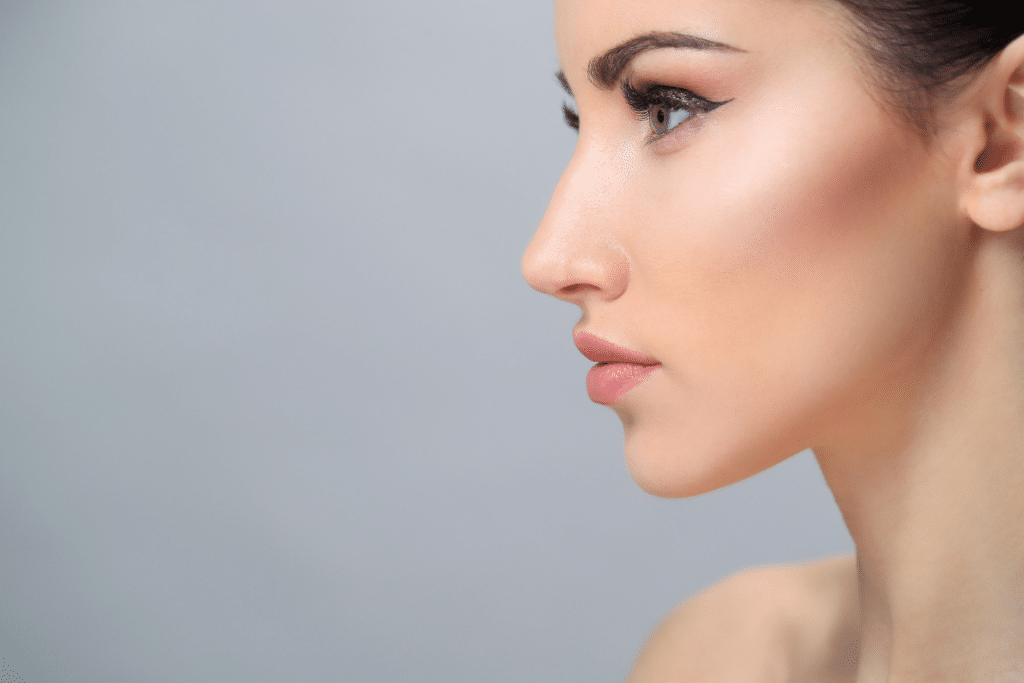 Contact Us Today For More Information
With the nose being the central and most prominent feature of the face, it is common for many people to feel self-conscious about the appearance of this feature. You no longer need to worry about your side profile or the angles of a picture that is being taken. With our non-surgical nose reshaping, we can make your dream nose goals come to life. 
To arrange your consultation, please phone the clinic on 03300 417494 or contact us here.