Silhouette Soft
We are proud to offer a non-surgical minimally invasive facelift. Dr Sagoo has been trained by one of the top doctors of this procedure in the UK. The Silhouette Soft procedure is a nonsurgical facelift performed on the mid-face and cheek area. It uses special sutures, comprised of a biomedical copolymer and containing bidirectional cones. The body absorbs the material, and the bidirectional cones anchor to the subcutaneous tissue, lifting and repositioning it. 
The Silhouette  Soft procedure addresses signs of ageing caused by gravity, such as sagging skin, creating a sharper jawline, enhancing the face's contours, and lifting the deeper skin layers for a more youthful appearance. With no incisions, patients experience no scarring, and Silhouette's biodegradable material is FDA-approved and dissolves completely. The side effects are so minimal that patients may return to their normal routine immediately after the procedure. 

The procedure of silhouette soft
Preparation: Begin preparing for your procedure at least two weeks ahead of time, especially if you take blood-thinning medications or smoke. Blood-thinning medications include NSAIDs like aspirin and Ibuprofen, as well as certain vitamins and supplements like Gingko Biloba. 
Anaesthesia:

 Silhouette 

InstaLift

 requires only local anaesthesia. Discuss your anaesthesia options with Dr 

Sagoo

 

during your preoperative consultation.

 
Preoperative Consult: 

Bring any questions you have about the procedure and postoperative care to discuss with Dr 

Sagoo

s

, as well as your medical history. Also, share your goals in undergoing this procedure to allow the doctor to help manage your expectations.

 
Silhouette Soft
After applying the local anaesthesia, Dr Sagoo gently inserts a needle to a depth of 5mm, guiding it through the subcutaneous tissue, extracting at each exit point, which anchors the bidirectional cones. These protrusions allow the thread to anchor evenly and lift sagging facial tissues. The procedure takes approximately 45 minutes to complete, and the patient may immediately resume his or her normal activities. As the suture and cones are absorbed, they add needed volume to the cheeks. On average, approximately three sutures are used for each side of the face.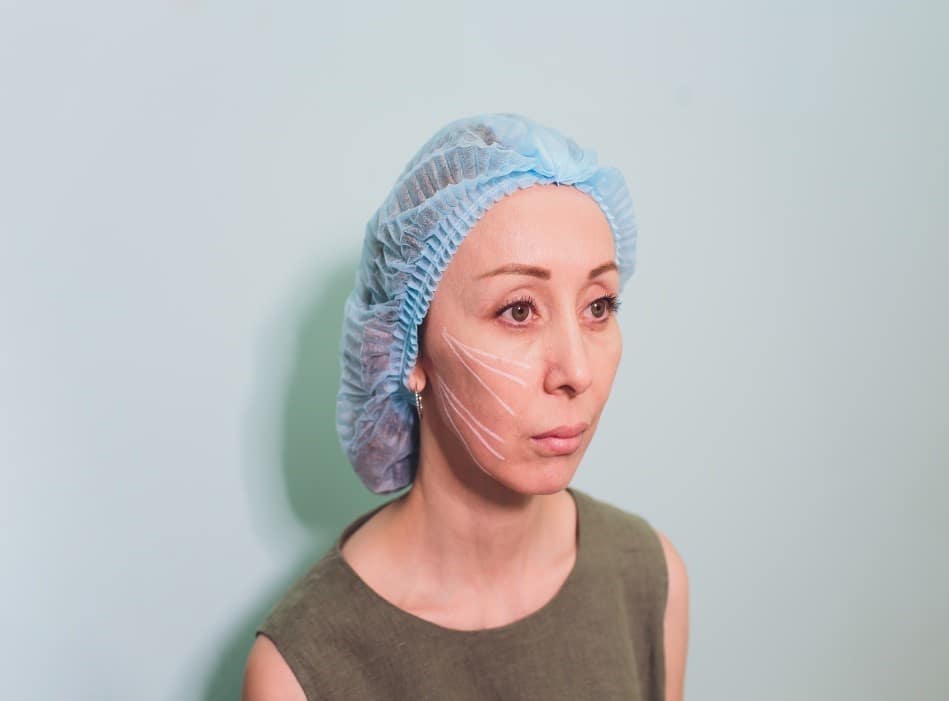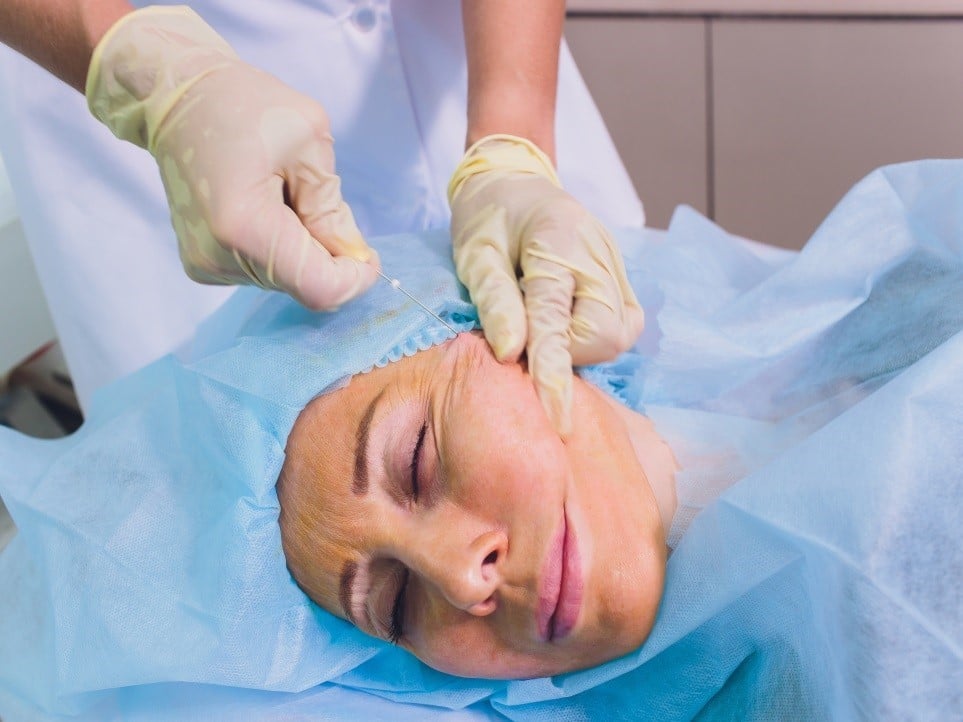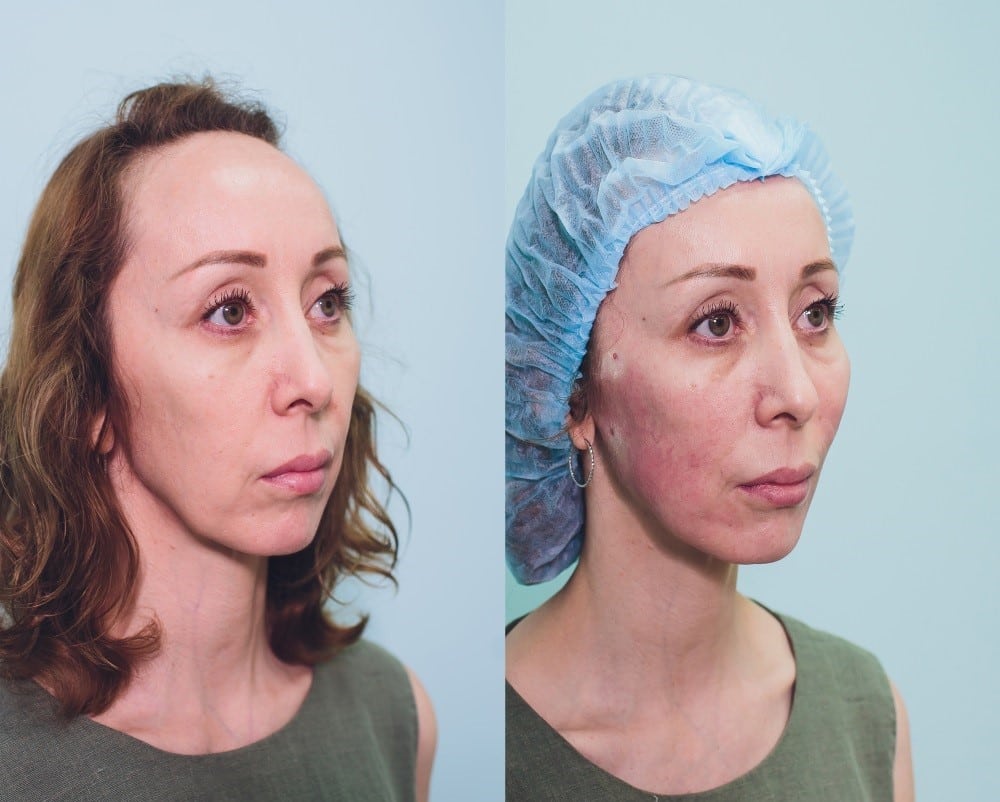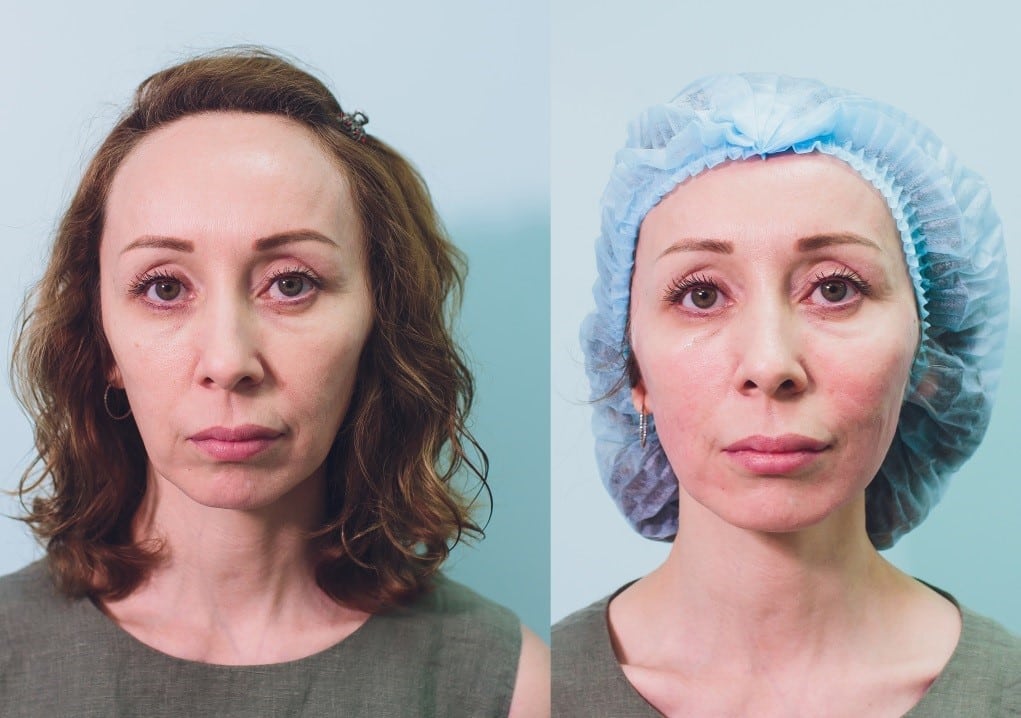 Silhouette Soft is safe for all adults who enjoy good health, have maintained their weight for at least three months, and want a more youthful appearance without undergoing major surgery.
Minimal. Patients may resume normal activities immediately.
Patients may experience mild inflammation, pain, swelling, and bruising. Less common side effects include sensory nerve injury, asymmetry, and banding.
The sutures are comprised of a biomedical copolymer, glycolide and L-lactide, which the body fully absorbs over a three-month period.
Silhouette  Soft treats the mid-face and cheek area, increasing volume, restoring contours, and lifting sagging skin.
No. Dr Sagoo numbs the treatment area with a local anaesthetic before performing the procedure.
Yes. Previous thread lift procedures use hooks and barbs to move the surface of the skin. Silhouette Soft repositions subdermal tissue using bidirectional cones. The body absorbs the sutures completely usually over  3 months stimulating collagen production to restore volume to the mid-face area.
Benefits of Silhouette Soft Procedure
Quick treatment.

Minimally invasive.

Safe and effective.

Restores volume to the midface.

Little to no downtime

.

Long-lasting results

.
Candidates
Silhouette  Soft is a minimally invasive solution available to men and women who are interested in refreshing their facial appearance without surgery. Heavy nasolabial folds and jowling can be directly targeted using artistic vision to connect the vectors (direction of pull) that will give each patient their best results in a natural manner.  
Note: Silhouette Soft is best used on people who are in their mid-to late-30s to mid-50s, who have a good skin support structure, the early signs of ageing, with some light sagging that does not require a surgical facelift.