Laser Hair Removal
Laser Hair Removal using Nd:Yag laser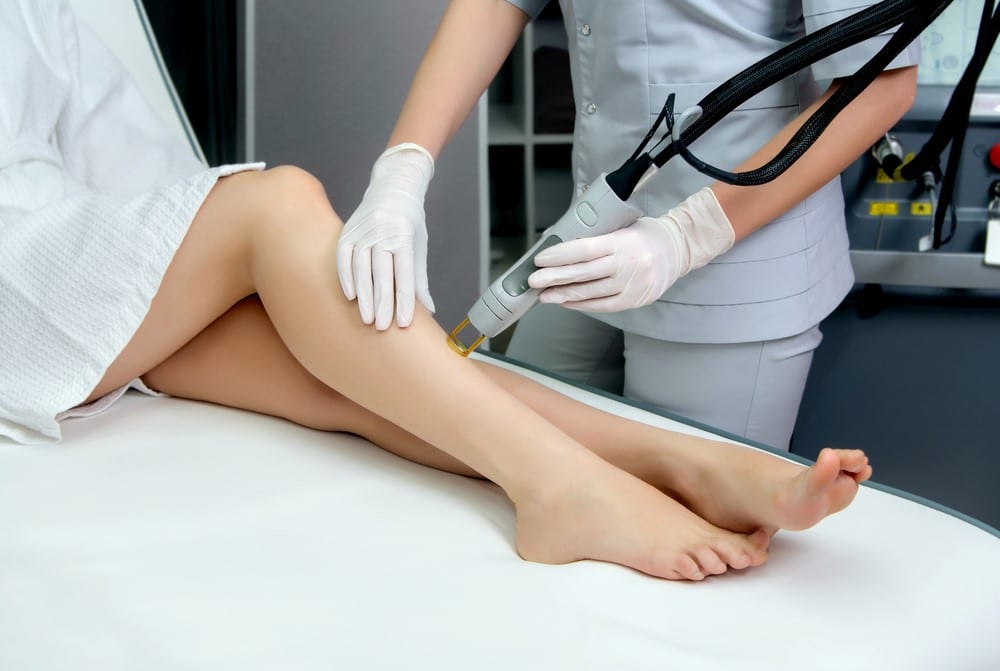 Why Solihull Medical Cosmetic Clinic?
With the downregulation of inferior light-based machines such as IPL (intense pulsed light), which are now available in hair and beauty salons, the risks of causing complications are much higher if the therapist is not fully trained. Furthermore, IPL machine users in the salon will not treat darker skin due to the risk of side effects and also the machines will not give an optimum reduction of hair. Nd: Yag laser is a much more powerful laser which can selectively fine-tune energy to target particularly the type of hair and is safe in all skin types ranging from light to dark skin.
The result is a powerful laser treatment that is safe and often gives effective results. All treatments are either carried out or supervised by Dr Sagoo.
Safe and effective treatments
The Solihull Medical Cosmetic Clinic uses the most advanced laser technology, which may provide long-lasting hair removal, safely and effectively working on all ethnic origins and skin types including tanned and Asian skin. The clinic's senior skin aesthetician has 15 years experience in laser hair treatments and works alongside Dr Sagoo IPL (Intense Pulse Light) machine used in salons are much less powerful and have a greater risk of side effects.
Treatments that really work
Laser energy is absorbed by the pigment in the hair while it is in its anagen, or active phase of growth. The laser light is converted into heat, causing thermal damage to the follicle without harming the surrounding tissue. Hair regrowth is impeded or slowed in the damaged follicle. Dark hair responds better than light hair.
Average treatment series
Only 30% or less of your hair may be in the active phase at any one time, depending on the body area. Thus, a series of treatments will be required to achieve the long term improvement you desire. Treatments are spaced approximately 4 weeks apart, based on hair growth cycles. Our extensive experience tells us that you can expect to need approximately 6 treatments to each area for long-lasting results. Sessions for an upper lip or small bikini area can take as little as 15 minutes, while larger areas on the back and legs may take up to 60 minutes.
How permanent is hair removal?
The average patient in clinical studies sees a 48% reduction in hair growth after three treatments, and up to an 80% lasting reduction after five treatments (results will vary). After you have completed a series of four to six treatments, the remaining hair is often finer and lighter in colour. Most patients require one or two touch up treatments per year.
Polycystic Ovarian Syndrome (PCOS) clinic
Dr Sagoo is a regional laser expert in the treatment of this condition, which affects females and causes irregular hormonal periods and multiple cysts on their ovaries. Hirsute, or excess facial and body hair, is a symptom of this extremely embarrassing condition which can have a huge effect on suffers lives. Dr Sagoo has given talks to many GPs about the effects of this embarrassing condition, for which hair removal is not available on the NHS. With this in mind, Dr Sagoo receives many referrals from GPs for their patients to be treated, and if you have been diagnosed with PCOS, an extra discount is available.
For further information on our laser hair removal service please call us on 03300 417 494.