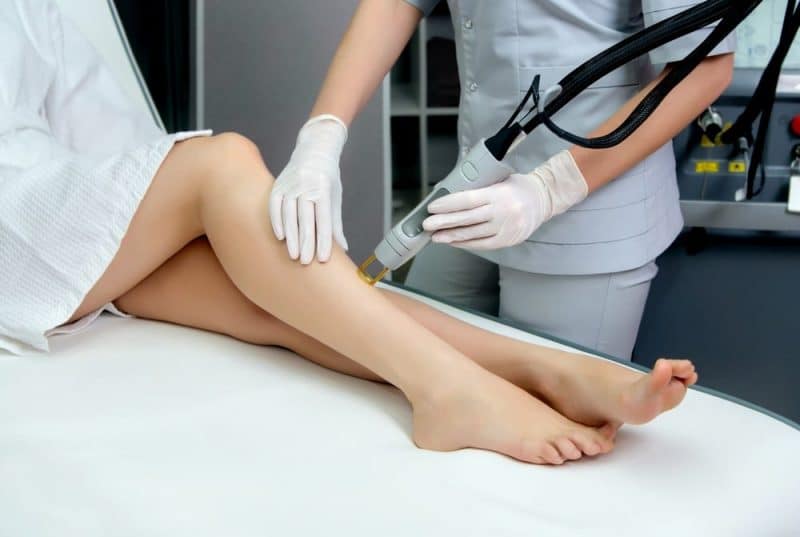 5 Things You Need to Know About Laser Hair Removal
If you are considering laser hair removal, there are a few things you should know before starting the treatment. Solihull Medical Cosmetic Clinic offer laser hair removal, and, in this article, we answer our frequently asked questions on the treatment:
How many sessions of laser hair removal do I need?
You will require a series of treatments in order for the procedure to be effect and achieve the long-term results you require. We recommend a minimum of 4-6 sessions (if you have not had laser hair removal previously). However, during your consultation with Dr Sagoo, we will discuss your requirements and create a treatment plan which will include the number of sessions you require.
Is laser hair removal permanent?
It is not accurate to say that your hair removal will be permanent, however, it is accurate to say that you will have less hair, permanently. The average patient sees a 48% reduction in hair growth after 3 treatments, and up to an 80% difference after 5 treatments. Also, after you have completed 4-6 treatments, the remaining hair is often a lot finer and lighter in colour.
Is laser hair removal painful?
This is probably our most asked question regarding laser hair removal. You will feel some discomfort during your laser hair removal sessions but nothing too painful.
How does laser hair removal work?
The IPL (intense pulsed light) produces a light which is flashed onto your skin and hair. The hair follicles absorb the light which causes a heat effect. The heat produced spreads to the stem cells and destroys them meaning that no hair will grow out of that follicle once it has fallen out.
What areas can be treated by laser hair removal?
Near enough every area of the body can be treated by laser hair removal. If the laser can get to it, we can treat it! However, some of the common areas that patients get treated by laser removal include:
Bikini line
Underarms
Legs
Contact Solihull Medical Cosmetic Clinic to book your consultation for laser hair removal. Call us today on 03300 417 494 or fill out our online contact form.