Chemical peels can bring great results when correctly applied by a doctor, specialist or by specialist nurses. At Solihull Cosmetic Medical Clinic, we specialise in chemical peel treatments and our staff is highly trained to offer the best treatment and customer service.
Chemical Peels are a non-aggressive treatment that helps improve the superficial layers of the skin to combat many factors such as textural changes, scarring, pigmentation, spots, skin ageing and acne.
The treatment is based on an acid that removes dead skin cells and promotes new cell growth by sending a signal to the living cells to multiply, making them increase collagen production and giving the skin a smoother appearance.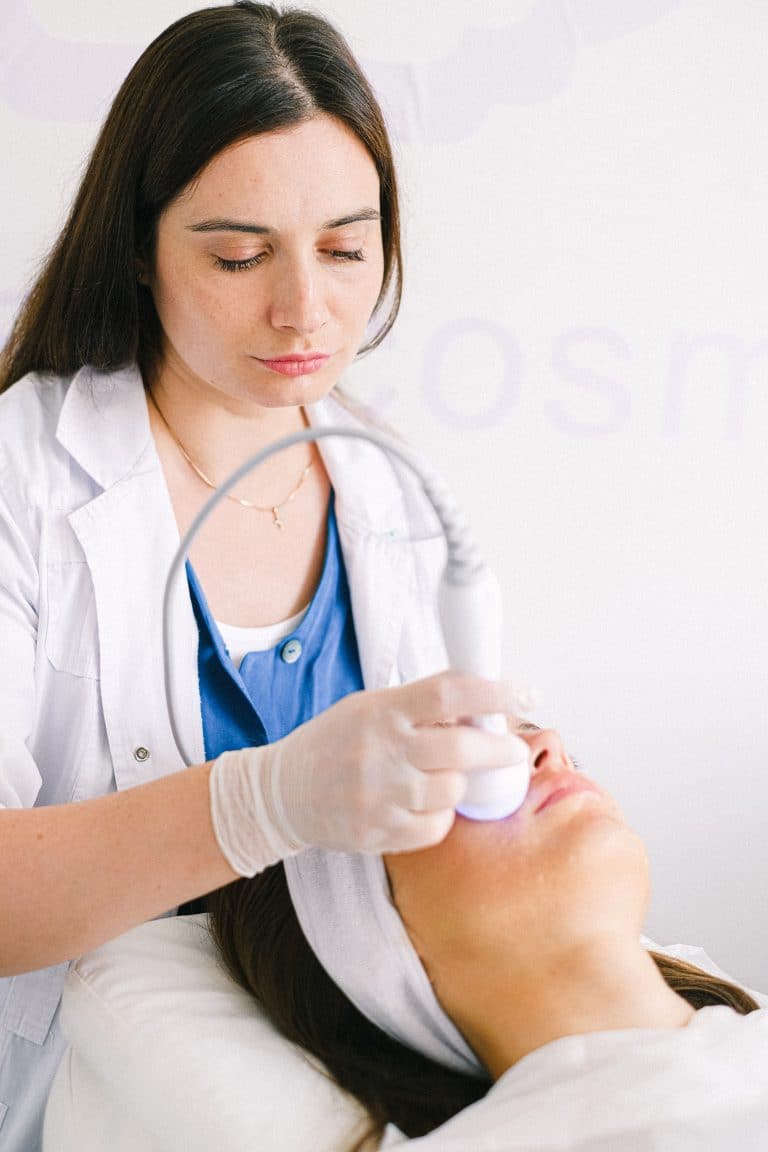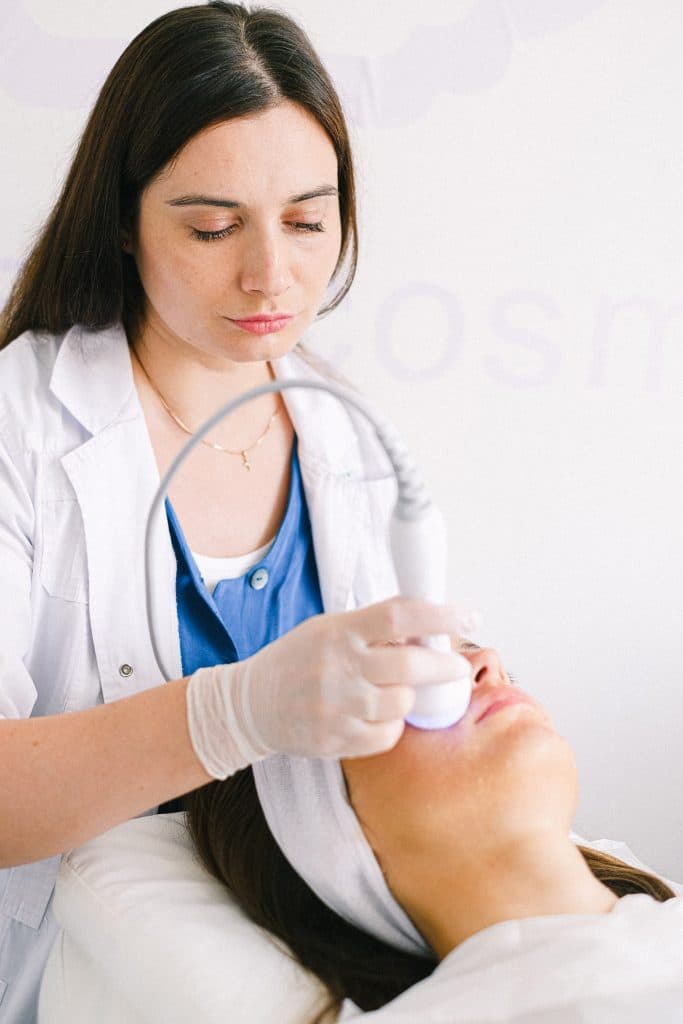 Derived from sugar cane, Glycolic acid helps loosen cellular cement, which is a common condition from ageing, skin discolouration and acne. It leads to better skin texture, clearing pores and reducing the appearance of fine lines.
We recommend a course of six glycolic and chemical peels to achieve better results, but each person requires an individual programme that can be carried out by Dr Sagoo and our advanced nurses.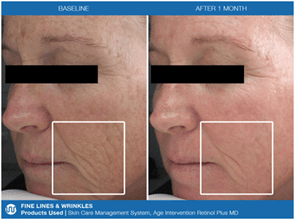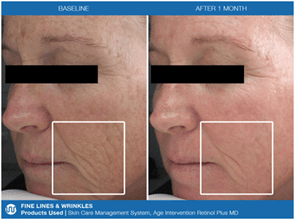 Often used for acne treatment, the salicylic acid peels can help control skin inflammation and reduce oil and bacteria on the skin. Acne is typically caused by male hormones released by the adrenal glands, and the excess sebum in the skin can clump dead skin together leading to a plug that causes the inflammation.
Very effective for many skin conditions, the Jessner peel is an acid that encourages new skin growth, helping reduce dark spots and the appearance of scars, smoothing fine lines and wrinkles and can also treat melasma and hyperpigmentation. It works perfectly on darker skin without causing discolouration.
What to expect after chemical peel treatments?
Some side effects are very common when making a treatment with chemical peels. They can vary from redness and swelling that can stick in the first 24 hours, and some burns and stings can be noted for a few minutes after some of the procedures.
While skin is healing, some darker spots can appear, but they rarely stick. The skin will then starts peeling off in around 5 to 7 days and right after, the new skin will be revealed.
Solihull Medical Cosmetic Clinic is specialised in chemical peel treatments and many other skin treatments that can be carried together for an optimal result. If you have any queries, don't hesitate to contact us.
Dr Sagoo is one of the UK leading cosmetic doctors with many years of experience in the field and has treated over 12000 patients with over 100 different cosmetic treatments. If you would like to book an appointment, please call us at 0845 603 6150.