Cosmetic Surgery And Procedures
Are you unhappy or uncomfortable with something to do with your appearance and therefore thinking of having cosmetic surgery? Here at Solihull Medical Cosmetic Clinic, we offer a wide range of cosmetic treatments to help boost your confidence and happiness.
Cosmetic surgery is an elective procedure performed to help fulfil your desire to change and adapt your appearance. Some types of cosmetic surgery help reduce the effects of ageing and others help change the appearance of a part of your body.
People of all ages, genders and from all walks of life are now choosing to have cosmetic surgery.  With a range of treatments available, there is something to suit everyone. However, patients must be at least 18 years old.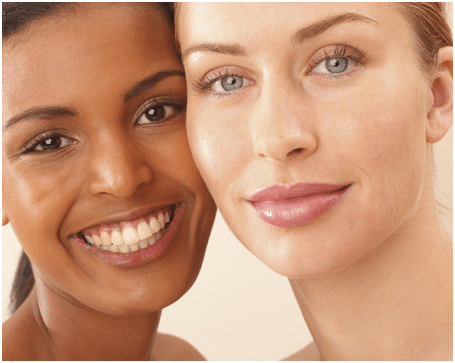 Ready to find out more?
Visit our treatments page here.
We provide a full range of non-surgical cosmetic procedures including:
Using this advanced liposuction device from Invasix, we can help to reduce unwanted fat and sagging skin, which may provide you with smoother, better shaped arms.
TiteFX is a new, long lasting, non-invasive treatment that may reduce the unishtly appearance of cellulite, leading to improvements in your body contour.
Bodytite is a breakthrough body reshaping procedure designed to reduce stubborn fat while at the same time aiming to re-counter and tighten your body. 
Carboxytherapy is the administration of carbon dioxide gas for therapeutic purposes below the skin through a thin needle.
Chemical peels offer a non-aggressive approach that may improve the superficial layers of skin to combat skin problems such as scarring, pigmentation, spots, skin ageing and acne.
Diode light therapy is an anti-ageing, re-juvenating and healing treatment which harnesses the positive effects of red and blue light with the goal of replenishing and repairing skin cells.
This is a procedure that may improve the appearance of superficial wrinkles around the yes, lips, forehead and cheeks.
FaceTite can help to address lax skin in small localised areas. It tightens and contours saggy skin without the need for fat removal.
Filler is a substance which occurs naturally within the body and skin. It holds water in the skin to create volume.
This treatment provides anti-aging improvements to skin tone and texture for a more radiant appearance, through ablation and skin resurfacing.
Knife free facials are designed for skin tightening, volumising and contouring which may offer a natural looking improvement in skin appearance.
This treatment removes unwanted hair from specific areas on the body.
This targets 3 layers of the skin as an all in one treatment for those suffering from aging skin or sun damage.
Lip treatments
Male breast reduction
Medical microdermabrasion
Dermaroller
Migraine headache treatments
Muscle relaxing injections
NeckTite liposuction and tightening
Non-surgical nose reshaping
Polycystic ovarian syndrome
Psoriasis
Rejuvalight
Rosacea
Skin lift
Skin tightening
Why choose Solihull Medical Cosmetic Clinic?
Patients choose Solihull Medical Cosmetic Clinic for their cosmetic surgery for a variety of reasons – and are more than likely to return if they would like/ need another procedure.
We recommend that you do your research before finally choosing a cosmetic surgeon, look at before and after photos to see if their work is genuine, read reviews and maybe even speak to previous patients. After you are satisfied with your research, it is most important that you book in for a consultation.
Dr Sagoo and his team here at Solihull Medical Cosmetic Clinic offer a no-obligation consultant where we will discuss your requirements and walk you through the procedure and if required show you previous work and testimonials.