Fractora Forma
There are people who could enjoy the benefits of plastic surgery that would enhance their facial features or revitalize other parts of their body. However, they tend to shy away from considering any type of procedure for a number of reasons. One is the fear of going "under the knife", experiencing total sedation, and worrying about the eventual outcome of how they will look. Another reason women and men put off doing anything about their appearance is their fear of pain and discomfort they associate in their minds with plastic surgery. Still, others feel any post-op downtime will put their lives, their jobs, and their social calendars on indefinite hold. For anyone with phobias about doing something to enrich their physical appearance, Fractora Forma in the Midlands is the answer to their hopes and dreams.
Dr. Victor Sagoo was the first doctor in the UK to offer this revolutionary procedure at his Solihull Medical Cosmetic Clinic. His years of experience and use of the latest state-of-the-art techniques have made Dr. Sagoo one of the most respected leaders in cosmetic dermatology.
What is Fractora Forma?
Fractora Forma in the Midlands is a skin tightening and rejuvenation treatment for all colours of skin that uses radio-frequency (RF) waves to transform old-looking, sagging skin into a smooth, youthful look. The RF energy penetrates through layers of skin to heat the deep skin tissue where collagen fibres are found. This speeds up the introduction of new collagen fibres that create the new layer of smooth, younger-looking skin.
Does Fractora Forma address all fears and concerns about skin rejuvenation?
Before After Fractora
(*Disclaimer: Results will vary from person to person.)
Each individual session takes from 30 to 60 minutes to complete, depending on the part of the body being treated. It is non-invasive so it alleviates any worries about "going under" for surgery. Fractora Forma is a virtually painless procedure so that eliminates another concern. And, done on an in-office basis, there is no downtime needed. You can keep living your life as always while undergoing a Fractora Forma series of treatments.
What parts of the body can be helped?
Fractora Forma can eliminate deep wrinkles and fine lines such as crow's feet on the face. The RF waves can erase sagging skin on the neck and reshape problem areas around the body including unsightly bat wings from the upper arm and sagging skin from the midsection, thighs and knees.
Will I see immediate results?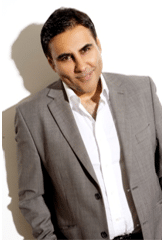 Many patients do experience noticeable results immediately after their first treatment. Over a full course of six to eight sessions, there is a definite reduction in wrinkles and fine lines, while an improvement in skin texture and tone of the arms, stomach, thighs, and buttocks is also highly visible.
If you would like to learn more about this non-surgical skin tightening procedure, schedule an initial consultation with Dr Victor Sagoo. He will perform a thorough examination of your problem areas and make a determination if Fractora Forma is right for you. Please reach out online or call Solihull Medical Cosmetic Clinic at 03300 417494.
(*Disclaimer: Please note that treatment results will vary from individual to individual.)
Please fill in our simple Contact below
To arrange your consultation with no obligation please contact us online or if you have any questions or queries about a treatment that we Solihull Medical Cosmetic Clinic offer Phone us on 03300 417494.