Face Procedures
Knife Free Facelifts
Solihull Medical Cosmetic Clinic under the supervision of Dr Sagoo offers the latest in non-surgical "knife free" facelifts to suit all tastes. Through years of experience with different types of cosmetic treatments, Dr Sagoo has developed techniques combining skin tightening, volumising and contouring, which may help to produce a more natural improvement in skin appearance without the downtime and risks associated with surgery surgical facelifts.
Mini Facelift – Knife Free
The mini facelift is a popular treatment package that includes a combination of muscle relaxing injections, which may help to improve forehead lines, frown lines and crows feet lines, as well as long-lasting fillers, which may soften nose to mouth lines and enhance cheeks. These, combined with a chemical peel or microdermabrasion may improve skin texture, which may lead to a more youthful look and turning back the clock a few years.
The treatment is carried out over 4 weeks with minimal downtime and no knife. This treatment is intended for those on a smaller budget who want to have a visible improvement before considering more aggressive treatments.
Advantages
Under £1000.
3 different treatments with immediate results.
Minimal downtime.
Non-invasive.
All clients are treated by Dr Sagoo and reviewed 2 weeks afterwards.
FaceTite – Exclusive New treatment
FaceTite is the latest technology in the world of facial skin tightening, and Solihull Medical Cosmetic Clinic is proud to be one of the first clinics in the UK to offer this procedure carried out by leading cosmetic doctor Dr Sagoo.
What does FaceTite do?
FaceTite® may give an immediate lift and can tighten loose skin on the forehead, around the eyes, cheeks, mouth and jowls. Facetite uses radiofrequency waves to heat and penetrates the skin, the procedure may cause the skin to tighten immediately by warming the skin with a fine probe that is inserted into the fatty layer just under the skin. The skin may tighten up by up to 40% instantly. Within a few minutes, you may have much tighter skin that looks and feels better.
What are the after-effects of Facetite?
Although the results are usually instant, there will be some swelling and bruising for about ten days after the procedure. Over a period of three to six weeks, new collagen may be produced, so many patients see a continuous improvement with the final results visible about twelve weeks post-procedure.
FaceTite® is a minimally invasive treatment and a realistic alternative to a surgical facelift. It is less traumatic and may give a very natural result. FaceTite is performed under a local anaesthetic, so you avoid the risks associated with a general anaesthetic and minimise the recovery time. Because the Facetite treatment does not involve a general anaesthetic you can go home after the procedure.
How long with the results of FaceTite last for?
Results from FaceTite® may last up to about five years, similar to a mini facelift, then the skin will age naturally, depending on your genetics and lifestyle.
Can you combine FaceTite with other treatments?
FaceTite and NeckTite as well as laser resurfacing can be combined and may help to achieve a full facelift effect.
Combine treatments with injectable fillers to achieve the VS 3D Full Facelift exclusive only to Solihull Medical Cosmetic Clinic in the UK.
The "VS 3D- Full Face Lift" – exclusive only to Solihull Medical Cosmetic Clinic carried out by Dr Sagoo.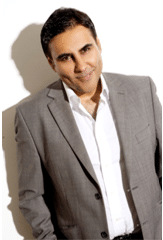 "The VS 3D- Full Face Lift is the result of combining my years of experience as a cosmetic doctor with the latest cosmetic technology to offer a complete package of facial contouring without major surgery"
Some people do not want to have multiple treatments over several sessions to address their facial concerns and less want to have invasive surgery under the knife.
Incorporating the techniques of facial and neck liposuction and skin tightening with restoring volume loss in the face (which leads to deep folds and sunken cheeks) and the benefits of CO2 laser skin resurfacing, Dr Sagoo has developed the exclusive "VS 3D Full Face Lift" package to address all aspects of facial contour, texture volume, and skin laxity.
This exclusive package over two sessions incorporates:
FaceTite/NeckTite liposuction and tightening, which may improve neck.
Laser CO2 resurfacing which may dramatically improve texture and sun damage, and may rejuvenate skin with collagen stimulation and skin tightening.
Injectable filler which may restore volume loss in mid to lower face cheeks and nose to mouth lines.
Muscle relaxing injections to upper face which may help with a frown and eyebrow improvement.
The result is a totally natural facelift in two sessions with no need for invasive surgery, or visible scarring or the pain, discomfort that goes along with it. You may look fresher and rejuvenated naturally.
There is a downtime of a few days to recover; however, the longer-term results may result in a natural improved enhancement.
Results
There may be a considerable improvement in volume restoration and skin texture. Skin tightening and facial contouring may also result, lines and wrinkles may be improved, with sun damage pigmentation potentially being improved dramatically. Neck and jawline may be improved, giving a more youthful overall appearance. The overall effects may look natural without any surgical knife.
The VS 3D full facelift is a natural alternative to a surgical facelift with less downtime and no knife!
Recovery Time
The liposuction neck and face tightening recovery time are about 3 days. The laser resurfacing recovery is about five days downtime, there may be some redness, swelling during the healing process. The fillers can cause minimal bruising and swelling which can be concealed with makeup.